Ellie and I consider ourselves very fortunate to enjoy the financial and physical freedom of sailing on our own boat. At the same time, we recognize that there are many less fortunate people who may never get to experience the joy of sailing. Thankfully, there's an organization near us that makes sailing available to those who may never otherwise get to experience it: Chesapeake Region Accessible Boating (CRAB).
Note: This post originally appeared on our sailing blog, The Bay and Beyond, which now redirects here.
CRAB is a 503(c)(3) non-profit organization that provides free sailing opportunities to wounded veterans, physically and developmentally disabled individuals, and disadvantaged youth. CRAB has been in operation since 1991, and today serves over 1,000 guests each year from its base in Sandy Point State Park with the help of volunteer skippers and crew. To further its mission, CRAB often works with both local and national organizations such as the Anne Arundel County Police Department and the Wounded Warriors Project.
I stumbled across CRAB this past winter shortly after we bought our boat, and jumped at the opportunity to use one of my favorite hobbies to give back to the community. I signed up as a volunteer skipper, and anxiously awaited the upcoming sailing season.
CRAB runs all new volunteer skippers through a check-out program with experienced CRAB skippers to ensure they have the skills to single-hand the boats safely while at the same time facilitating the special needs of CRAB guests. This past weekend, I completed my final check-out sail and officially became a qualified CRAB skipper! I can't get enough sailing, and being a volunteer skipper for CRAB provides opportunities to get out on the water nearly every week of the season.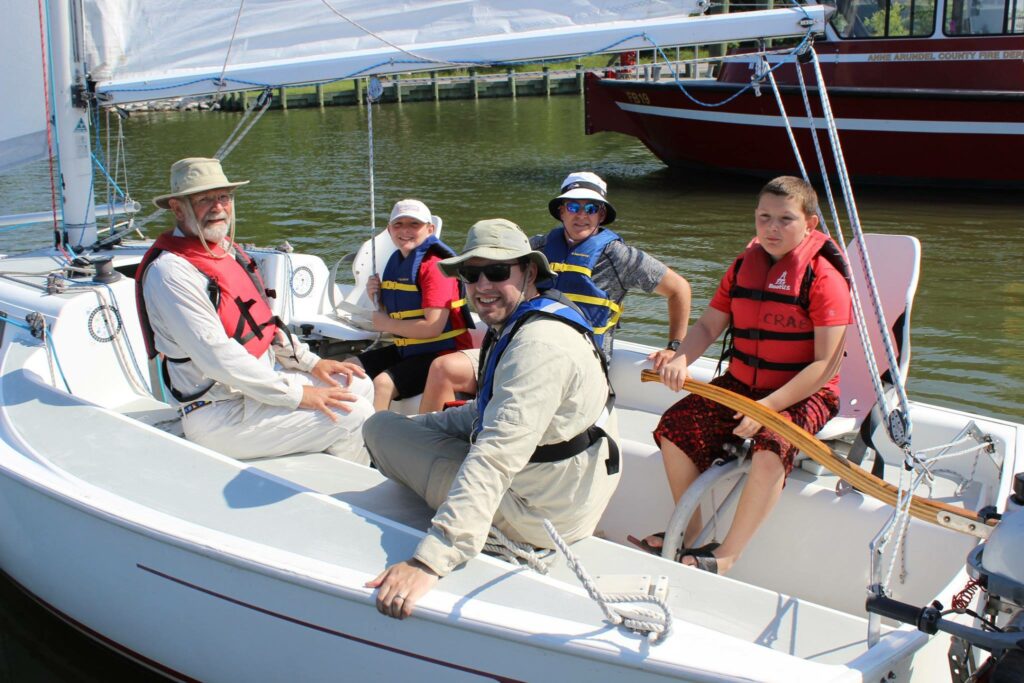 Speaking of this past weekend, CRAB hosted a sailing camp for local disadvantaged youth with the support of AACO police officers. We spent a full day out on the water teaching these kids the basics of sailing and navigation; by the end of the day, Tom (another CRAB skipper) and I were able to sit back and relax while the kids sailed (with some periodic reminders to watch where they were going!). I wasn't able to attend the second day of the camp, but a local production company was there to capture the fun:
If you're interested in supporting CRAB, there are many ways to help! Check out their website for more info. You can also find them and give them a like on Facebook.